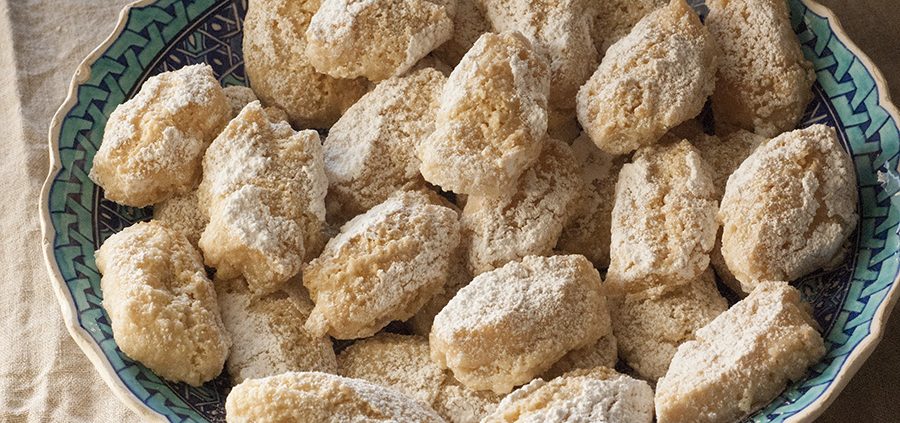 Ricciarelli – Sienese almond biscuits
Print
Ricciarelli – Sienese almond biscuits
For many, along with the spice-dense panforte, the light, sophisticated ricciarello is the true Tuscan Christmas treat. They used to be made in convents and apothecary shops, the only places where the right spices and storage conditions would be found. One theory of the origin of their name ("riccio" means "curl") is that their shape recalls the curled-up ends of the shoes of the Sultans, reminding us of the eastern places where all marzipan-like sweets originated from.
Prep Time:

25 minutes

Total Time:

4 hours
50g

(just under

half a cup

) 00 flour (or all-purpose flour)
Half a small pack (8g or 1½ teaspoonfuls) of natural baking powder

2

large (or

3

small) egg whites

4 teaspoons

(about

20 grams

) water

320g

(granulated sugar –

280g

(1 ? cups), then

50g

(

¼ cup

)
Finely grated zest of one untreated lemon

1

large rectangle of rice paper for biscuits (around 21×

30

cm / 18×

12

in)

400g

(

3 cups

) peeled whole almonds

1 teaspoon

of extract of bitter almonds (optional – only if you can find it…)

60g

(

½ cup

) powdered sugar and more for dusting (around

30g

–

¼ cup

)
Instructions
In a food processor, finely (but not too finely…) grind the almonds with 280 g (1½ cups) sugar.
Transfer the mixture into a bowl and mix with a wooden spoon.
Put the remaining 50g (¼ cup) sugar and the water in a small saucepan, and heat on a very low heat, stirring to dissolve the sugar.Turn off the heat when the sugar begins to coat the spoon.
Add the sugar syrup to the almond-sugar mixture; mix with your wooden spoon.
Add 50g (3/8 cup) of powdered sugar and 50g (just under half a cup) of sifted flour. Mix well with your wooden spoon.
Cover the bowl with a damp tea towel and leave to rest for at least 3 hours (overnight if you wish) at room temperature.
After the resting time, beat the egg whites until very stiff with an electric mixer.
Break up your rested almond mixture with a wooden spoon. Add the baking powder evenly and mix well. With a metal or strong plastic spoon, fold the egg whites into your almond mixture, also adding the lemon zest and the almond extract if using. Mix well.
When everything is mixed well, start to knead gently by hand. When this dough seems to have come together in a uniform way, put it on a work surface which has been dusted with powdered sugar.
Knead gently for a little longer until the dough is smooth and homogeneous and make a long roll of dough.
Cut with a knife or palette knife into small cookie sized pieces (around 25g each). With your fingertips, gently make pointed oval shapes (the traditional ricciarelli shape) with the pieces.
Cut equivalent pointed oval shapes from the rice paper and place under each ricciarello.
Arrange on a baking tray lined with parchment paper and sprinkle generously with sifted powdered sugar.
Bake in a preheated oven at 110º C (220ºF) for 50 minutes, until firm on the top but still soft inside. Remove from the oven and let cool on a wire rack before serving.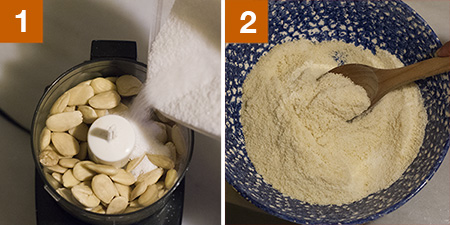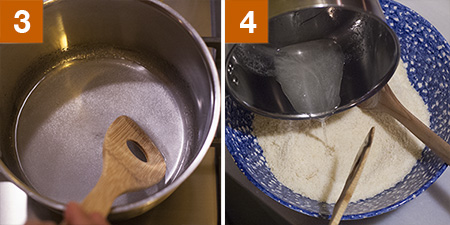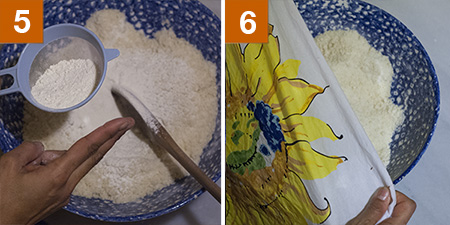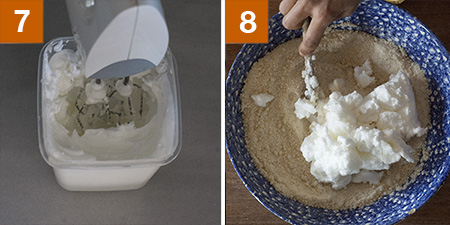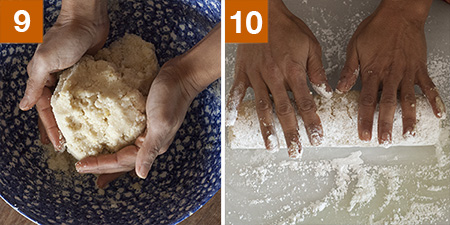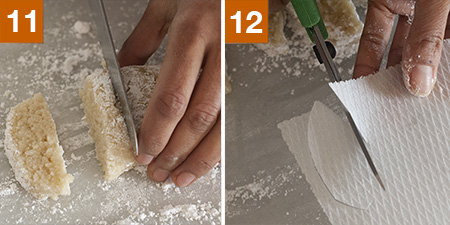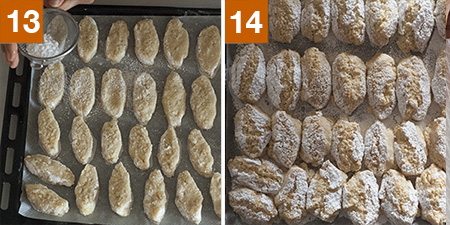 https://organictuscany.org/recipes/wp-content/uploads/ricciarelli-siena.jpg
598
900
Riccardo
https://organictuscany.org/wp-content/uploads/2015/01/organictuscanylogo3-300x200.png
Riccardo
2016-01-25 23:13:39
2022-04-23 12:06:32
Ricciarelli – Sienese almond biscuits